// ABOUT US
FINOCIO IN THE GAMING SECTOR
FINANSOPORTES CONSULTING S.L. From now on, the FINOCIO brand has participated in the gaming sector since its inception in 2018 in which it was working on a first project with the aim of carrying out the creation of an electronic device that would serve as a dispenser of credits in different media ( CARDS, TICKETS, QR, and / or SMS, etc) for the gaming sector that eludes cash handling, anticipating the needs of said sector today.
The ATM PRO3000 credit dispenser kiosk is a product manufactured under patent U201931654 with publication number ES1238584, which fulfills the function of issuing gaming credits, on different media.
The ATM MINI500 kiosk is a game credit dispenser product, it fulfills the function of issuing game credits, in different media.
The ATM MINI500 is a machine designed to be on a desktop.
This ATM is made of 2mm thick steel and has a security lock to restrict access to the computer, with an independent opening for loading paper into the printer.
2018
FINANSOPORTES CONSULTING Foundation.
October 2018
FIRST PATENT APPLICATION
ATM
His 1st patent for a Credit Dispenser ATM with No. US201831668 was requested before the OEPM.
2019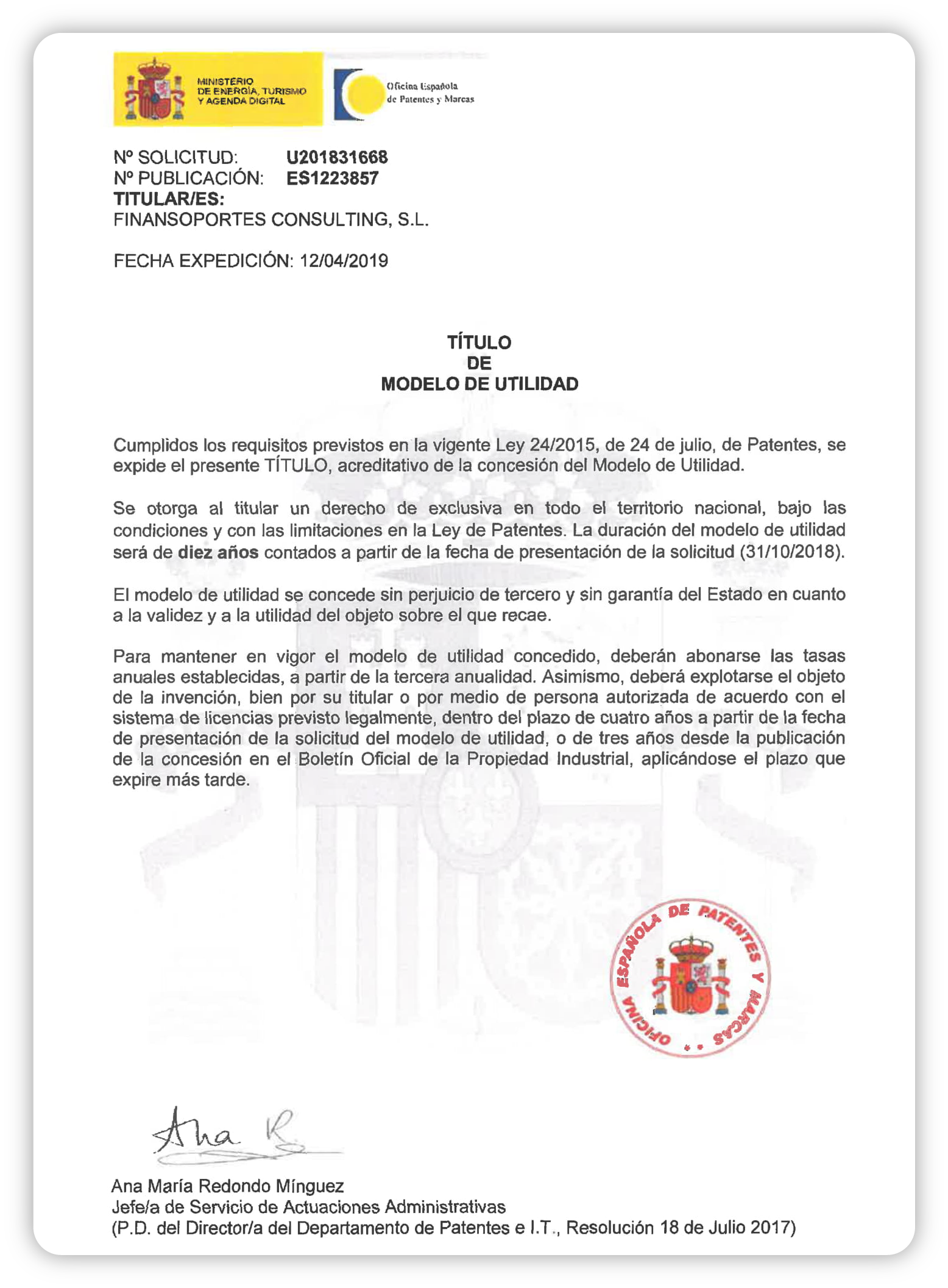 The TITLE certifying the concession is issued exclusively for a period of 10 years.
2020
February 2020
MANUFACTURING PROTOTYPE ATMPRO FSC01
Grant of the patent, and development of the ATMPRO FSC01 prototype.
2021
January 2021
MANUFACTURING ATM PRO3000
Grant of the patent, and manufacture of the ATM PRO3000 model. Trade agreements with Eurocoin.
2021
Our FINO POS app is a remote operation mobile app that generates withdrawal codes in our ATMs,
for dispensing supports.
2021
ATM MINI500
The ATM MINI500 allows the obtaining of credits to be used in the machines of the
gambling halls through a TITO system, Cashless or QR codes.